We are a family business who provide fresh food daily
for Students, Teachers and Staff in Public, Catholic and Anglican,
Primary, Secondary, K3 to 12 School Canteens from 2006.
Our success is due to our individual attention given to each of our Schools. 
Every School is unique.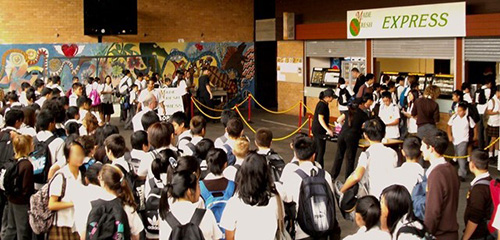 Made Fresh is totally committed and firmly adheres to the 'Healthy Canteen Strategy Program'.
All of our Schools have passed the 'Master Menu Check' and have attained a 'Healthy School Canteen' certificate.

   
We know the school environment has a significant impact
on the development of eating habits and it is our priority to 
'
Build Australia's Healthier Generation

'.